Meetings
MEMO2 splinter meeting at the EGU2018
During the EGU2018 part of the MEMO2 consortium presented our project by several talks and poster and also during a special splinter meeting addressing interested scientists. Although the "real" scientific work just started a few months ago, our ESRs presented first results and discussed them with an interested audience. MEMO2 attracted a lot of attention and new collaborations were initiated. We had a great and productive time at the EGU2018! See you next year!
MEMO2 – 1st Annual Meeting 
In March 2018 the consortium met at Empa, Dübendorf (CH), for the MEMO2 – 1st Annual Meeting. The meeting aimed on both scientific exchange within the consortium and training of the Early Stage Researchers (ESRs). The consortium was updated about the project and activities of the groups, we discussed and evaluated the progress of the first year and planned our second year. Alex Vermeulen, Colm Sweeney and Martin Heimann, three members of our external Scientific Advisory Board, joint the meeting and gave highly appreciated feedback on what have done so far and ideas on how to progress in the future.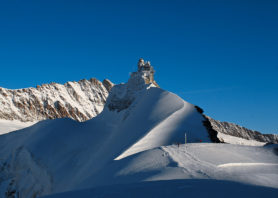 Prior to the meeting, Dominik Brunner ad his team organised a visit to the Sphinx Observatory at Jungfraujoch. The station for e.g. meteorology, glaciology, spectrometry, or geophysics is one of the highest European measurement stations and frequently used by researchers from all over the world.
MEMO2 – Kickoff Meeting

The MEMO2 consortium just met for the kickoff of the project! Although just started, first collaborations, campaign plans and preliminary results were presented. Almost all project partners were present and we are looking back to an inspiring and fruitful meeting. Thanks to all for your input and enthusiasm!
Agenda
Route description