Blog
MEMO2 goes marine
Next week MEMO2 will embark on a scientific research cruise to the North Sea. The expedition starts on June the 22nd and will finish on July 2nd. We will test some equipment, take samples for the lab and measure methane continuously. Follow us from next week on!
Hossein, Malika, and Sylvia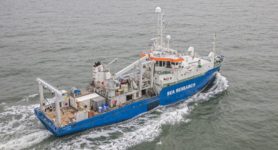 https://www.nioz.nl/en/facilities/research-vessels
Here we go!