Blogs
Proudly presented: Semra Bakkaloglu – EU Climate Pact ambassador!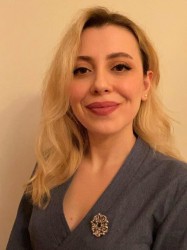 Are you passionate about climate action and making change happen? If yes, join us as an EU Climate Pact ambassador!
In my role as an EU Climate Pact Ambassador, I use my scientific background in greenhouse gas emissions to inspire people to reduce their meat and dairy product consumption, reduce their waste, ride their bikes, and improve their understanding of green energy. The small changes in daily behaviours will help us in avoiding the storm of climate change.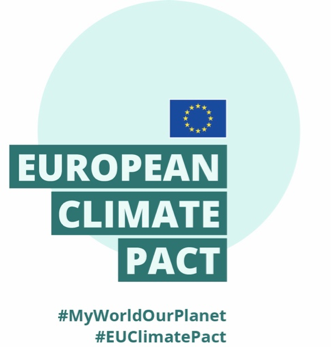 The European Climate Pact, which was launched as a part of the  European Green Deal in December 2020, provides a space for everyone to share information, debate and act on the climate crisis, as well as help to the EU to meet its goal to be first climate-neutral continent in the world by 2050.
The EU Climate Pact Ambassadors are individuals who are committed to climate action and the advancement of change. Everyone may become an Ambassador to raise awareness, and provide support for climate change in their own communities and networks of contacts. Our mission is to reach out to people who haven't yet become involved in climate action, to inform and inspire communities, to lead climate action, and to serve as a link between civil society, interested stakeholders, and the EU.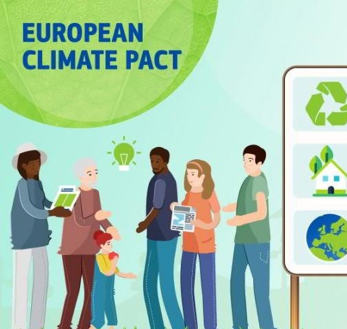 My world: from petroleum refinery to climate action
After completing my MSc degree in the US, I started working in Turkey's largest petroleum refinery in 2014. My research on refinery greenhouse gas emissions and air quality led me to research climate change. While I enjoyed my time in industry, I knew I could better contribute to the Earth by working in environmental sciences research and development. Doing PhD as a part of the MEMO2, Marie Curie Horizon2020 provided me with expertise in anthropogenic methane emissions. Moreover, my current role in the Sustainable Gas Institute, Imperial Collegediverts my attention to sustainable energy generation.
Over the years, as a result of recent findings that climate change and global warming are accelerating faster than previously thought, and with the goal of limiting temperature increases to 1.5 degrees Celsius, I became aware of the importance of personal climate action. Who will take action if I don't?
My action: Eat local vegie, reduce waste and walk, run or ride my bike.
After being confronted with the climate threat, I resolved to become a part of the solution. My first step was to change my daily eating habits in order to reduce my carbon footprint. The agricultural sector, particularly livestock emissions from manure and gastroenteric waste, is responsible for up to 12% of total global anthropogenic greenhouse gas emissions, with CH4 accounting for 50% of it. I began shifting towards plant-rich diets and consuming alternative sources of protein.
Also, during my PhD secondments at UK landfills, I become more curious about what I have been wasting and how much waste I have produced. Because the more organic material in the waste, the more gas is produced, GHG emissions, particularly methane, would increase in relation to the amount of waste and how it is treated. Therefore, I've reduced my weekly waste from 5 to 1 kg, and I almost never waste food.
When it comes to the largest contributor to global GHG emissions, fossil fuels used for electricity, heat, and transportation, which account for nearly 35% of total emissions, the best and simplest step is to use less transportation. I've been walking, running, and riding my bike more than usual as a result of my post-behavioural changes.
Our planet: Not a climate change, but a greener one
My knowledge of GHG emissions and sustainable energy production inspires me to work toward a greener change, not a climate change, and contribute our planet more sustainable and liveable for future generations. As a Climate Pact Ambassador, I take every opportunity to spread climate action and encourage people in making greener changes, no matter how small the steps may be.